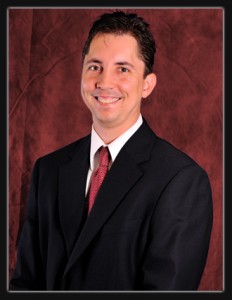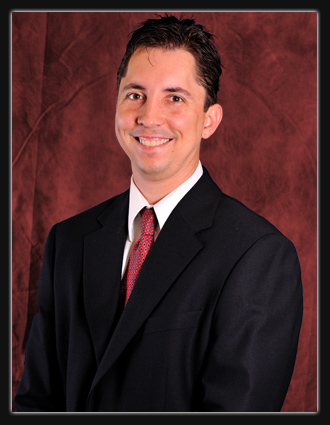 Darren D. McClain is an employment attorney and partner with Nelson, Bisconti & McClain, LLC. Mr. McClain is a Tampa native, graduated from the University of Florida with honors in the fall of 1997 with a Bachelor's degree in Public Relations and a minor in Secondary Education.
Mr. McClain continued his education at Stetson University College of Law. While at Stetson University College of Law, Mr. McClain was an assistant editor on the Law Review, had his employment related Law Review article published, a member of the Moot Court Board and a teaching fellow. In the summer of 2000, Mr. McClain graduated from Stetson magna cum laude, and the Labor and Employment section of the Florida Bar named him Outstanding Labor and Employment Law Student.  Also, Mr. McClain married his wife Robin, who is a nurse practitioner.
From September 2000 until May 2006, including a summer internship, Mr. McClain was an associate at the Tampa office of Ford & Harrison, LLP practicing exclusively labor and employment law.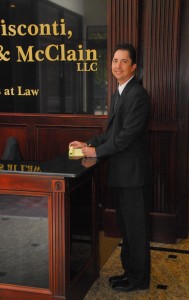 From May 2006 through present, Darren D. McClain continues to practice labor and employment law in Tampa with the law firm of Nelson, Bisconti & McClain.  Mr. McClain represents employees and employers in all aspects of labor and employment law, including, but not limited to, discrimination and harassment claims based on race, color, national origin, religion, sex, age, disability and workers' compensation status, including retaliation claims. Additionally, Mr. McClain also represents employees regarding claims of unpaid compensation and overtime and whistle-blower claims.  Darren D. Mcclain is an employee rights lawyer, who protect you best interests.
During his leisure, Mr. McClain enjoys playing sports, traveling and spending time on the water. Additionally, Mr. McClain is an active executive board member of the 1st U.S. Volunteer Cavalry Regiment Rough Riders, Inc., a nonprofit organization dedicated to the preservation of the memory of Theodore Roosevelt and performing community service activities such as Teddy Bear Runs to local hospitals and charities.